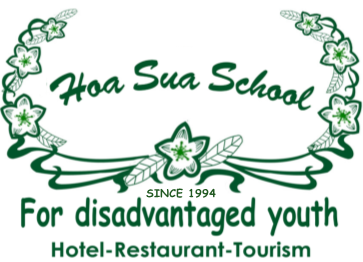 // thay = width tương ứng // thay = height tương ứng
The new successful of support program for ethnic minority youth
Samaritan's Purse Organization has been supporting HSS's programs for ethnic youth in Lao Cai since 2002. In cooperation, a training restaurant and mini hotel "Baguette & Chocolat" was established in Sapa where students of HSS (in particular those originating from the Lao Cai region) can gain practical experience in their major.
There are many challenges in providing training for youth from Lao Cai such as level of education, cultural differences, and the distance between their home and Hoa Sua School. However, with the guiding principal that "practicing is the key leading to success," Hoa Sua School and "Baguette and Chocolat" training restaurant have successfully provided training in bakery, cooking and serving to nearly 1000 ethnic youth. These youth have gone on to obtain satisfying employment in Lao Cai after graduation.
HSS cooperated with Samaritan's Purse, Vietnam's Department of Labour Invalids and Social Affair, and the International Labour Organization (ILO) to develop an entry level job training program for ethnic youth at "Baguette & Chocolat" restaurant and mini hotel in Sapa. The success of this program has made it possible for Hoa Sua School to consistently fill its small training program of ethnic minority youth. In the future, HSS would like to have a larger training restaurant in Sapa so that it may increase the capacity of its training program and meet the demand of ethnic minority youth for tuition-free vocational training.
Many HSS graduates go on to obtain employment in outside hotels and restaurants, however some decide to stay at "Baguette and Chocolat." In addition to providing training, Hoa Sua School believes in supporting their alumni by providing job opportunities as restaurant staff and trainers after graduation. Currently the Sapa hotel and restaurant is managed by a team of alumni who are ethnic minorities from Lao Cai province. The names and positions of the Sapa staff are as follows: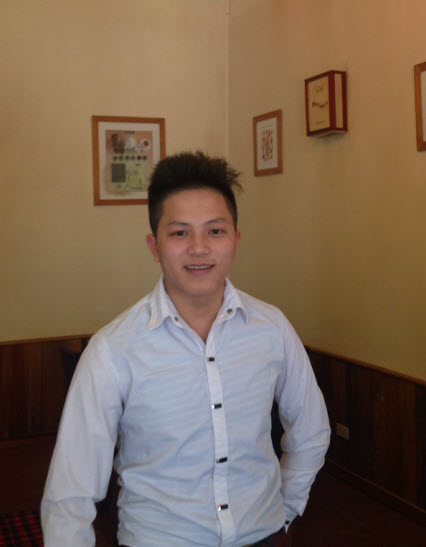 Vang Van Then. Ethnic minority: Day. Alumni of K17B - Table service class. Main supervisor of Baguette&Chocolat Sapa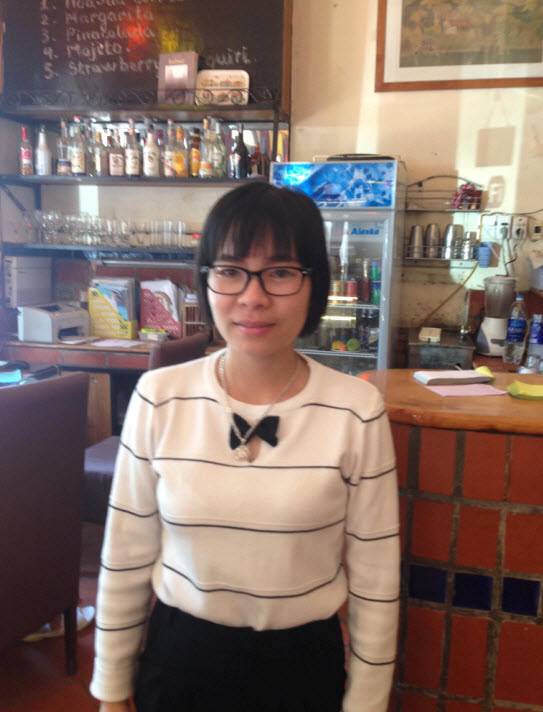 Hoang Thi Nham. Ethnic minority: Tay. Alumni of K15C Table service class. Waitress - cashier of Baguette&Chocolat Sapa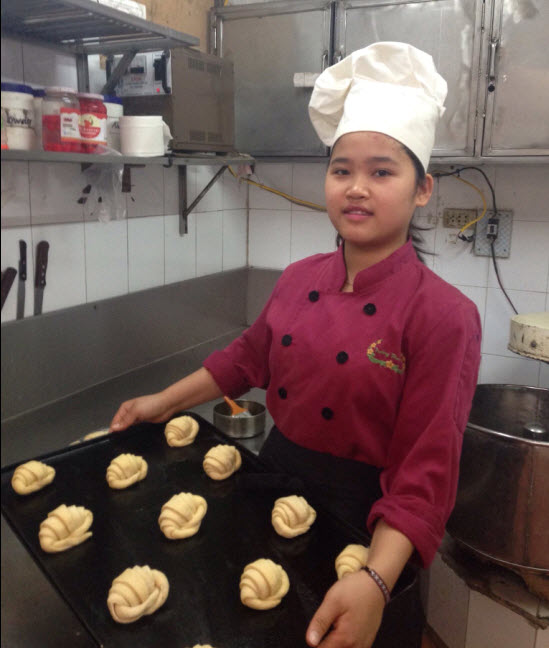 Hoang Thi Nhung. Ethnic minority: Tay. Alumni of K19B Pastry & Bakery class. Head of bakery department of Baguette&Chocolat Sapa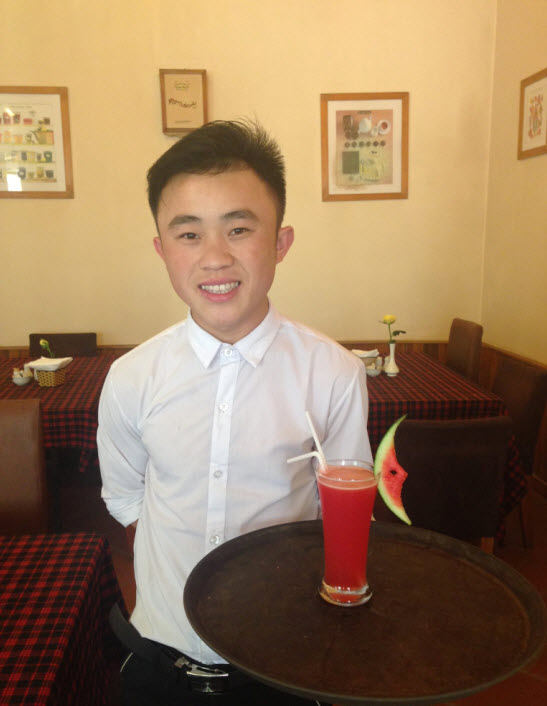 Giang A Mang. Ethnic minority: H'Mong. Alumni of K19B Table service class. Waiter of Baguette&Chocolat Sapa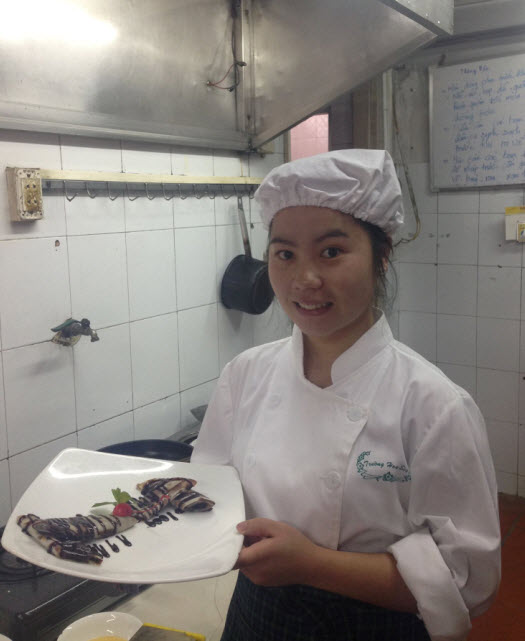 Giang Thi Lan. Ethnic minority: H'Mong. Alumni of K19E Asian cooking class. Chef of Baguette&Chocolat Sapa
In summary, the establishment of the "Baguette and Chocolat" in Sapa, has afforded many ethnic minority students the opportunity to learn and practice their vocation closer to their families. In addition, the alumni who have moved into positions as staff and instructors have continued to work hard to improve the quality of HSS education for ethnic minority students, as well as and gained valuable managerial experience.