Introduction general
Mrs. Pham Thi Vy was born and grown up in Ha Noi with more than 30 years serving in the education system of Ha Noi City when she decided to found Hoa Sua School for disadvantaged youth.
After 30 years of passionate work in education, she has being granted with the Honor of Excellent Teacher.
After retirement, she wanted to continue her committment to youth and education with some close friends, thus the project "Hoa Sua school for disadvantages youth" was born. The school's mission is help to disadvantaged and disabled youth through offering them vocational training with opportunities of finding good job in future to become independent and respected of society.
She partnered with Mrs Song Thu Nguyen Bideaux - a Vietnamese oversea from France - a proffesional in French cuisine. She was representative for the French Boat House Association and Sans Frontier Teacher Association a proffesional in French cuisine. She wanted to bring French cuisine in her country via transmission of cooking techniques, bakery and French pastries and proffesional table service with Europe qualities.

Mrs. Pham Thi Vy and Mrs. Song Thu Bideaux have decided to set up three sectors at Hoa Sua School : European cuisine ; table service ; bakery and French pastry. Since 1994, Hoa Sua School is the first school in Vietnam to provide high training quality in this areas, following French and European standards. The project was realized thanks to several women including Doan Khue - professor of Ha Noi college, Truong Bao Lan - professor at the Vietnam - Cuba school, Pham Ngoc Anh - teacher, Professor Nguyen Xuan Trinh - teacher at Ha Noi medical college and Dr. Phan Tuyet Lan, editor.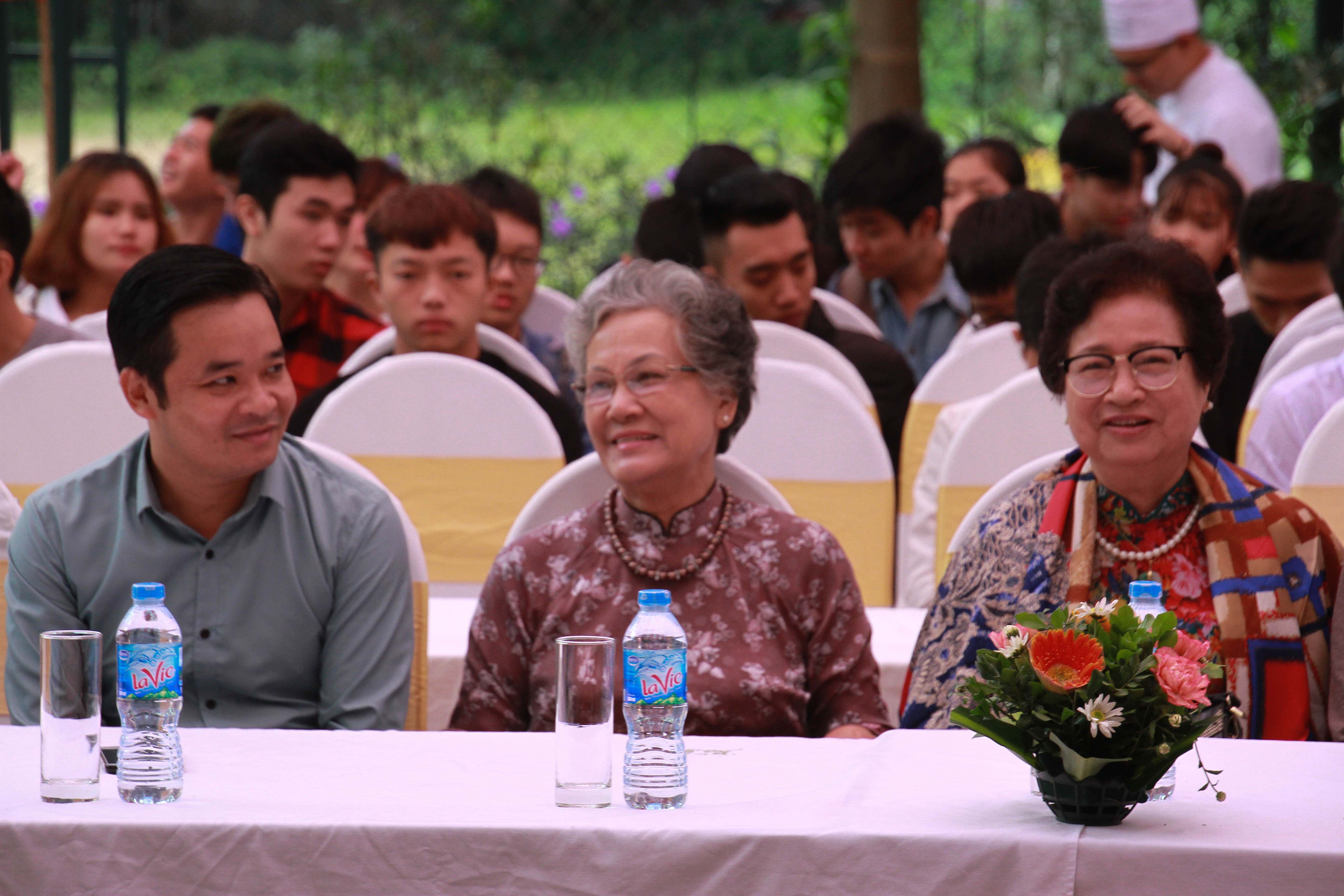 From the beginning, the School Managers had made correct decisions when they decided to have practice place to make their student familiar with the skill and to introduce student's products to customers. After graduated, young people are able to find a good job thanks to these professional skills. To make practical oppotunity for student , between 1994 and 2002, Hoa Sua school developed and moved several times the restaurant of practical training and opened French bakery restaurants. Firstly, in February 1994, the first training restaurant opened at 78 Tran Nhat Duat. From April 23, 1995, its moved to 6C Phan Chu Trinh.
In 2002, restaurant moved to 81 Nhuom Tho and 11 Cha Ca Street, while the bakery moved to 449 Bach Mai. At the same time, the restaurant at Cha Ca moved to 21A Ha Hoi and Hoa Sua school opened new educational restaurant - Coffee Smile at No.5 Van Mieu Street; Baguette & Chocolate at Museum of Ethnography; Baguette & Chocolat Sapa; Le Croissant bakery at 21D Ha Hoi and 54 Xuan Dieu.

After 24 years, Hoa Sua School had trained over 13,000 young people who have become independent and fulfilled adults. Some of them were remarkably successful and have achieved great professional career. For example, Mr. Ta Van Tien, General Manager of "Banh bao Phu My" ; Mr. Le Quang Hoa, director of French bakeries ; Mr. Tran Quang Xuan, director of the supermarket Xuan Anh ; Mr. Nguyen Van Thin, chef at the five-star Intercontinental Hanoi West Lake ; Mr. Nguyen Van Thanh, chef at the four star Flower Garden ... Success of ex-student confirmed the relevance of Hoa Sua's missions.

Since 2002 , Hoa Sua school still put office in 1118 Khoai Nguyen, Hoang Mai, Hanoi. Hoa Sua offers two types of training: one year courses in European cuisine, Asian cuisine, table service, bakery and pastry, room service, sewing and embroidery (for disabled people) ; long training in two years with a double degree in European and Asian cuisine and restaurant management.