Introduction general
Hoa Sua School traces back its journey to over twenty-five years. Back in 1994, Mrs. Pham Thi Vy had already done thirty determined years of service to the educational system of Vietnam. She was born and brought up in Hanoi, Vietnam and felt the urge to be able to help the disadvantaged youth. After being granted the Honor of Excellent Teacher she decided to lay the foundation of Hoa Sua School for the disadvantaged Youth as she wanted to continue contributing to this field of youth and education. This project was taken up by Mrs. Vy and few close friends of hers. The vision for the school back in those days was to help the students through vocational training which would help them get a decent job and hence, support for their family and respect.
Miss Song Thu Nguyen Bideaux was a Vietnamese living in France and a new partner to the school. She was a professional in French Cuisine. She was a representative of the French Boat House Association and Sans Frontier Teacher Association. Her vision was to bring the French Cuisine in her own country through the skills of cooking, baking French dishes and table service with a European tinge.

Mrs. Vy and Miss Bideaux decided to have three sectors of Hoa Sua School. Training for European cuisine, Table service, Bakery and specializing in French Pastries. Over the years the school has grown. It now has training for housekeeping, Asian cuisine, sewing and embroidery (disabled people) as well. For the past twenty-five years, this has been the only school in Vietnam to provide high-quality training that meets the standards of Europe.
Back in 1994, six women shared the same vision. Mrs. Vy, Miss Bideaux, Miss Doan Khue – professor of Hanoi College, Miss Truong Bao Lan – professor at the Vietnam-Cuba School, Miss Pham Ngoc Anh – Teacher, Miss Nguyen Xuan Trinh – professor at Hanoi Medical college and Dr. Phan Tuyet Lan – editor.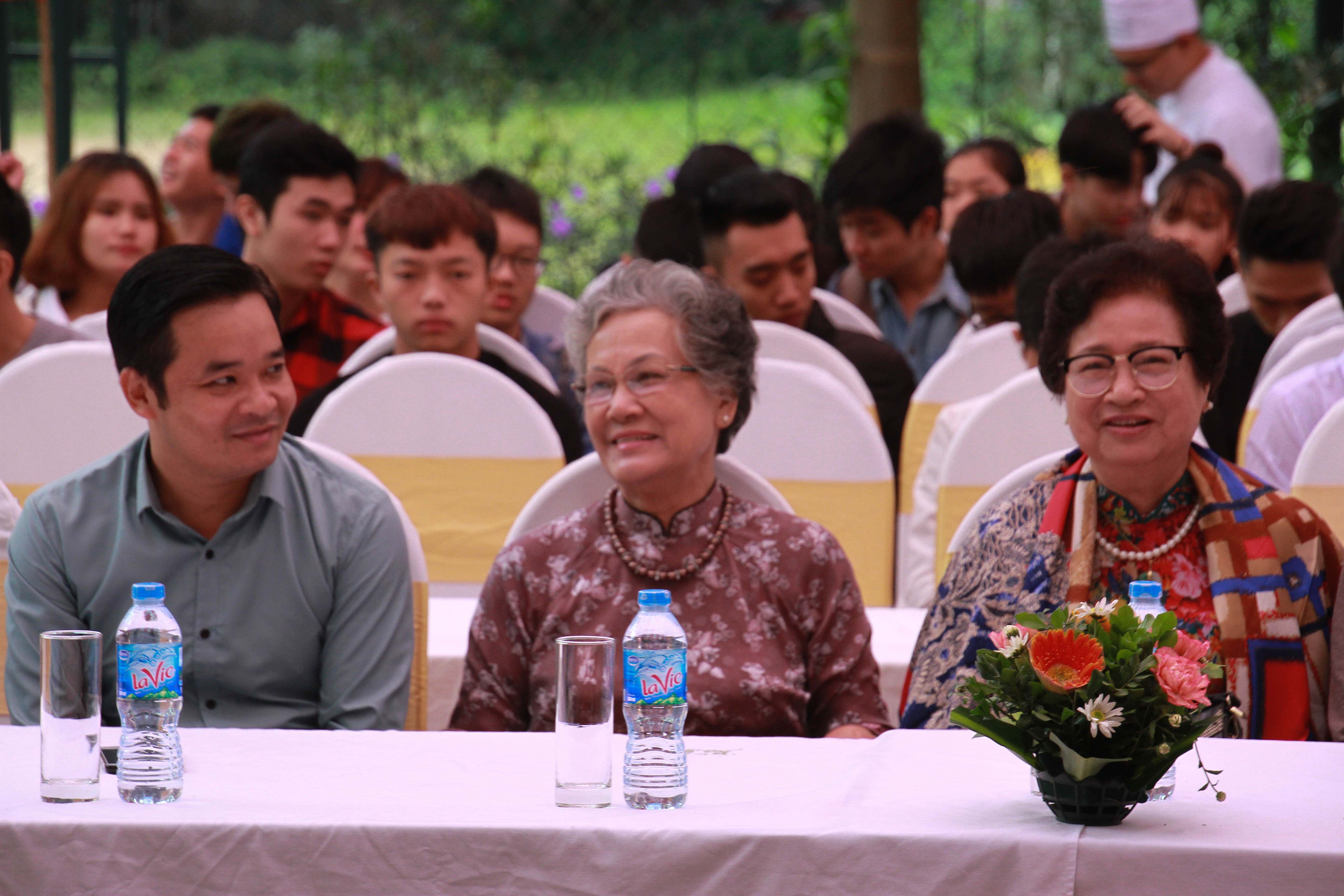 The school managers always had the idea of providing a place for the students to have practical learning and give them a glimpse of their future career. The training restaurants changed its location multiple times. Now it is located in 81 Nhuom Tho, 11 Cha Ca Street, 21A Ha Hoi and a bakery at 449 Bach Mai. Later Hoa Sua school opened new educational restaurants - Coffee Smile at No.5 Van Mieu Street; Baguette & Chocolate at Museum of Ethnography; Baguette & Chocolat Sapa; Le Croissant bakery at 21D Ha Hoi and 54 Xuan Dieu. These training restaurants have given a huge sense of confidence to all the students and hence, they do very well in all their jobs.
Hoa Sua School has been successful in making lives of 13000 students better by providing them with professional training and great placements after that. The success of the alumni brings immense pride to the school. The students come here to make a life out of them and provide for their family. All of this is attained successfully by all the alumni but they have also made the school's name shine with pride. The students have carried the name of the school all around the world making the 200 people who gave in their youth proud. The enthusiasm and dedication of the staff has brought the school to its prestigious position.

"Hoa Sua" milk flower bring happiness to the minds of the people of Vietnam. It reminds them of the times which have passed. While the flowers may be separated and carried away to distant lands, a part of them will always remain with the tree where they blossomed. Similarly, the first few students of the school must be in their 40's yet they still look back at the difficult but optimistic, determined days of studying, living and striving together towards a better tomorrow. A part of them still lingers here and will continue forever.

Hoa sua School provides employees to 40 regular partners, 20 occasional partners, and several foreign partners. The school had achieved a lot since 1994 but there is much more ahead. With the help of the current determined staff, teachers and officials the school will have much more growth and prosperity.