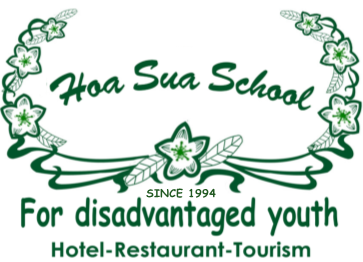 // thay = width tương ứng // thay = height tương ứng
THE EMBASSY OF FRANCE'S PARTY
The Hoa Sua Vocational School of Economics and Tourism is not only a provider of quality human resources in the tourism and hospitality industry for both domestic and international partners but also offers on-site and takeaway services of exceptional quality and reputation.
In the past week, the faculty and students of the Hoa Sua Vocational School of Economics and Tourism were honored to be entrusted by the Embassy of France, to provide catering services for a buffet with 75 guests.
It can be said that buffet receptions have become a popular choice for organizing events and conferences. With the goal of meeting the needs of the French Embassy, we prepared a rich and diverse menu that ensures to meet the expectations of the esteemed guests. The dishes combined traditional cuisine, fresh and delicious seafood, and exquisite vegetarian options. We guarantee the use of fresh, high-quality ingredients to ensure the satisfaction and contentment of our esteemed guests.
Please do not hesitate to contact us with any requests or questions. We are willing to provide assistance and advice to ensure each of our services becomes a memorable and successful experience.
Let's take a look at some photos from the reception at the Embassy of France: