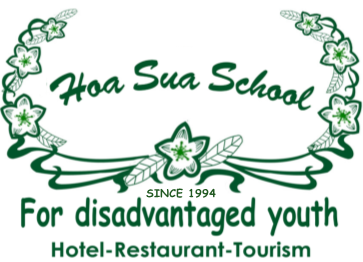 // thay = width tương ứng // thay = height tương ứng
Start of new academic year ceremony
In the morning of October 10, 2016, Hoa Sua school of Economics and tourism organizes " The start of new academic year ceremony ,2016-2017, and awards certificate for 9th course graduated students,2014-2016) "
The participants of this ceremony include Madam. Pham Thi Vy, the school founder, Mr. vu Trieu Quan, rector, Madam.Le Thi Kim Phuong, vice-rector, and all the teachers and students of the school.
After read the letter of President Tran Dai Quang seading for education staff and students over the country in the case of new academic year and the opening speech of the vice-rector, Madam.Pham Thi Vy drums in the joy of entire school teachers and students as the sign of starting a new school year with determination. Mr. Vu Trieu Quan delivers a speech to share with teacher staffs and students about a new school year with more efforts to get more achievement and upgrade the education standard.
Also at the meeting, the teachers and students are awarded given for good result in Excellent teacher contest and Excellent student contest by Madam. Pham Thi Vy, Mr. vu Trieu Quan, and Madam.Le Thi Kim Phuong.
With the aim of educational socialization, the school along with individual, collectives and organizations sponsor the tuition fee and accommodation for disadvantaged students such as 3 scholarships given by Mr. John B Crowley (American) and 7 scholarships given by Gio Thi charity group. Hopefully, Hoa sua school will receive more those such help to raise the amount of disadvantaged students who are free training and job recommendation at the school.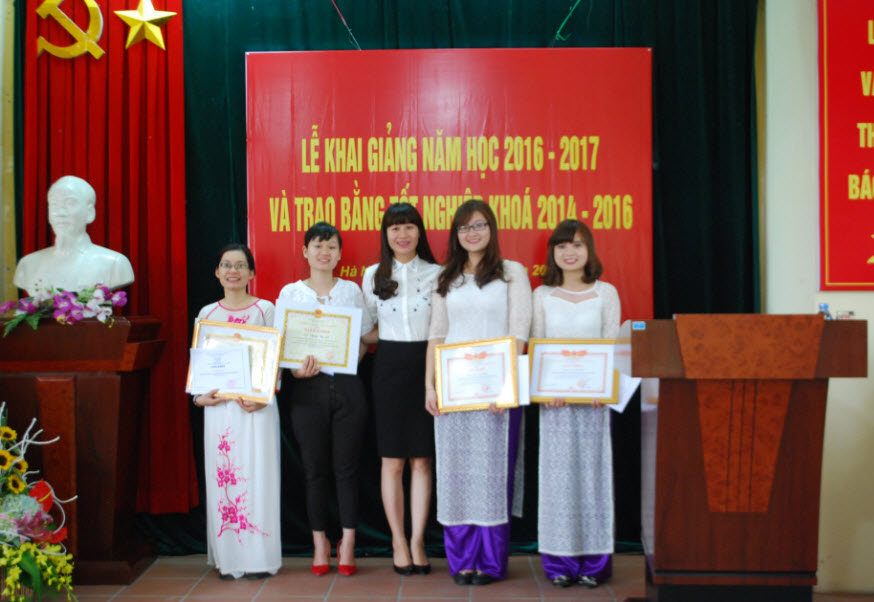 Ms. Le Thi Kim Phương - Vice director give certificate for student got prize in proffessional examination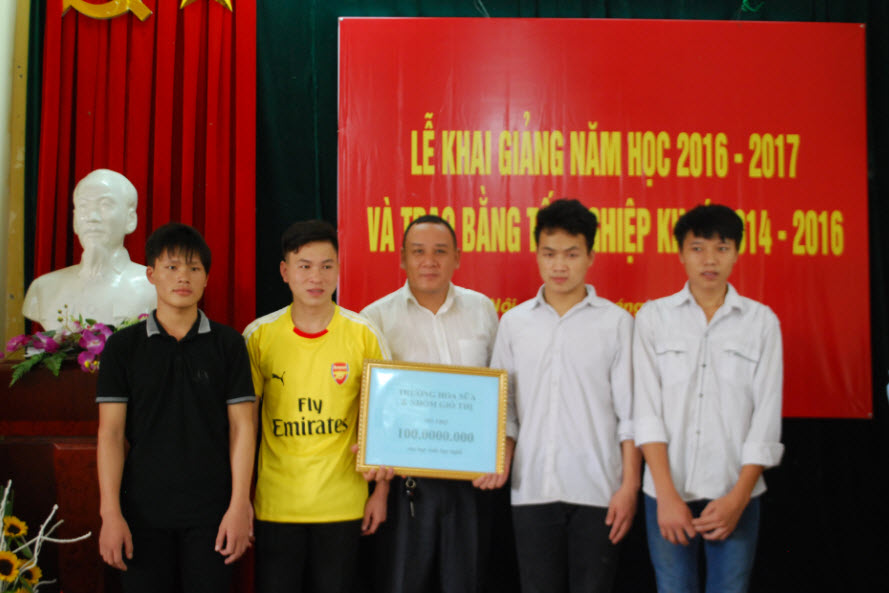 Mr Vu Trieu Quan - Director awarded scholarship for ethnic minority student