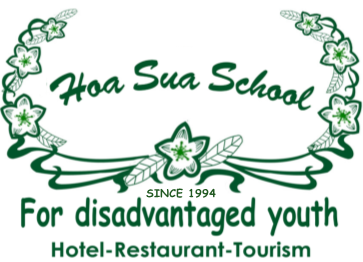 // thay = width tương ứng // thay = height tương ứng
MEMORABLE MOMENTS OF THE TABLE SERVICE VOCATIONAL CLASS
Not long ago, it felt like just yesterday that we, the students of the Table Service Vocational Class, were hesitantly stepping through the school gates, unfamiliar with the rhythm of life and the strange faces. But looking back, the time has flown by quickly, and today, we have become different individuals. We are more confident, no longer feeling bewildered, yet deep inside, there are still emotions of excitement and anxiety as we approach the end of this phase with our final exams.
The first days at school were memorable. Small steps led us into the classrooms, and we pondered whether we could adapt and succeed in the field of service. However, with the support of our teachers and the sincere friendship of new classmates, we have overcome challenges together, creating a vibrant and warm learning environment. Regardless of the outcome, we have given our all and proudly stand here.
The journey of service does not stop here, and let's continue to reach far, always enjoying and learning from each step in the Table Service profession.