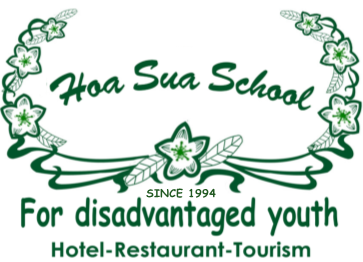 // thay = width tương ứng // thay = height tương ứng
Meeting for spring program
In the moring of 23rd February, Hoa Sua school's Board of Rectors organized a "A meeting for Spring" with participation of all staffs and teachers in this School. This was a significated event to promote working spirit of every body in Monkey Year 2016..
In this program, beside the Board of Rectors, teachers and staffs, had the particitation of three Volunteer who come from WUSC organization (Canada). They have worked at Hoa Sua school for two months. They were really interesting in joining a happy meeting for the first times.
After excited performance of teachers, Mr. Vu Trieu Quan – Chairman of the board, Hoa Sua school's principal had a speech in which he appreciated highly the efforts and achievements of teachers and staffs in the last year. Furthermore, he said Happy New Year to everbody and hoped that they could get more efforts in 2016 in order to enhance the teaching and learning quality. Red lucky envelopes with the best wishes were given to anothers by Mr. Vu Trieu Quan.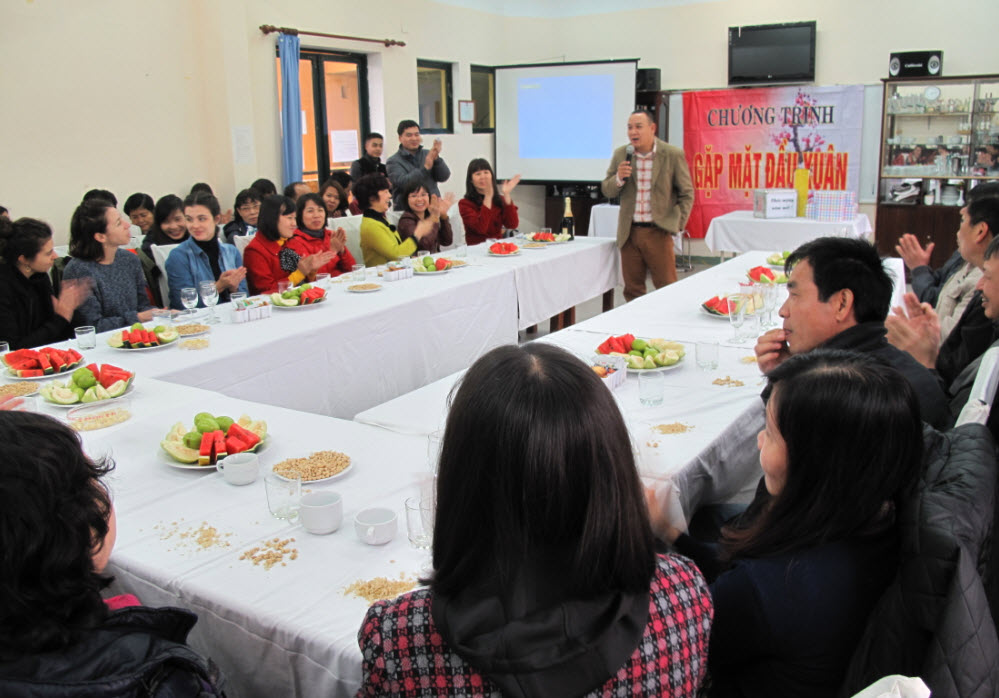 Mr Vu Trieu Quan - Chairman of the board speech at program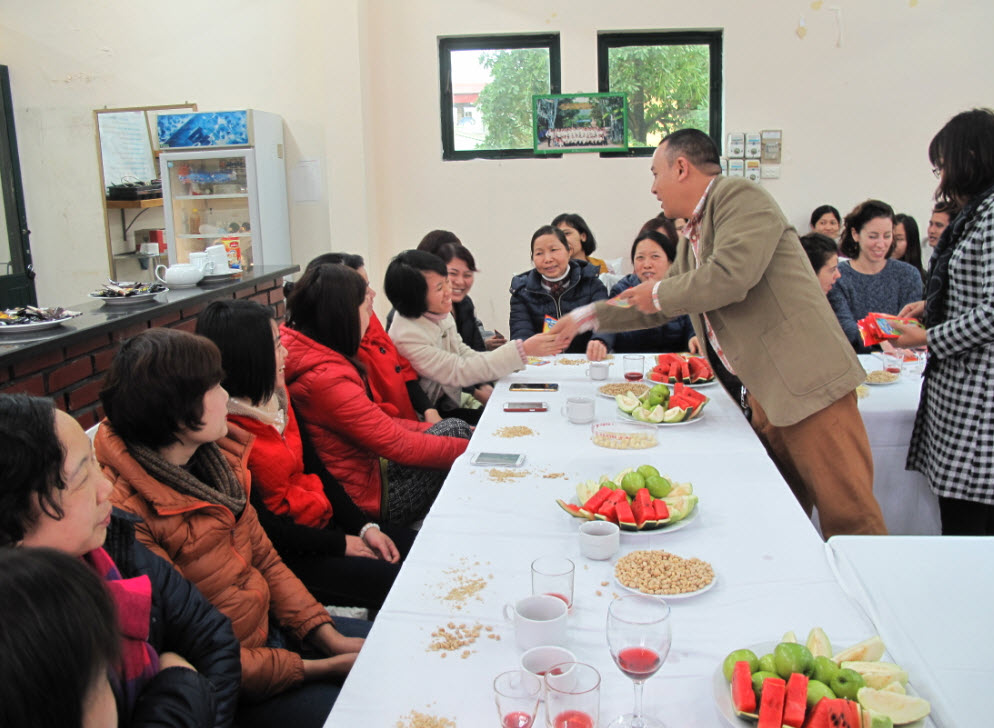 Giving Lucky Money for staff of Hoa Sua school
Next, the event became more joyful with the Lucky Draw. This year, we prepared plentiful prize structure, including: 1 First Prize, 2 Second Prizes, 3 Third Prizes, 4 Fourth Prizes and 6 Consolation Prizes. There were many lucky people who got the prizes. Despite prizes were very small prizes, it had a big signification.
The 2015 gone over with trouble and challenges. In the new year 2016 Board of Rectors with all of teachers and staffs will be continue to try in order to complete work perfectly. Therefore, we can help to disadvantaged youth in country and confirm the teaching quality of Hoa Sua school.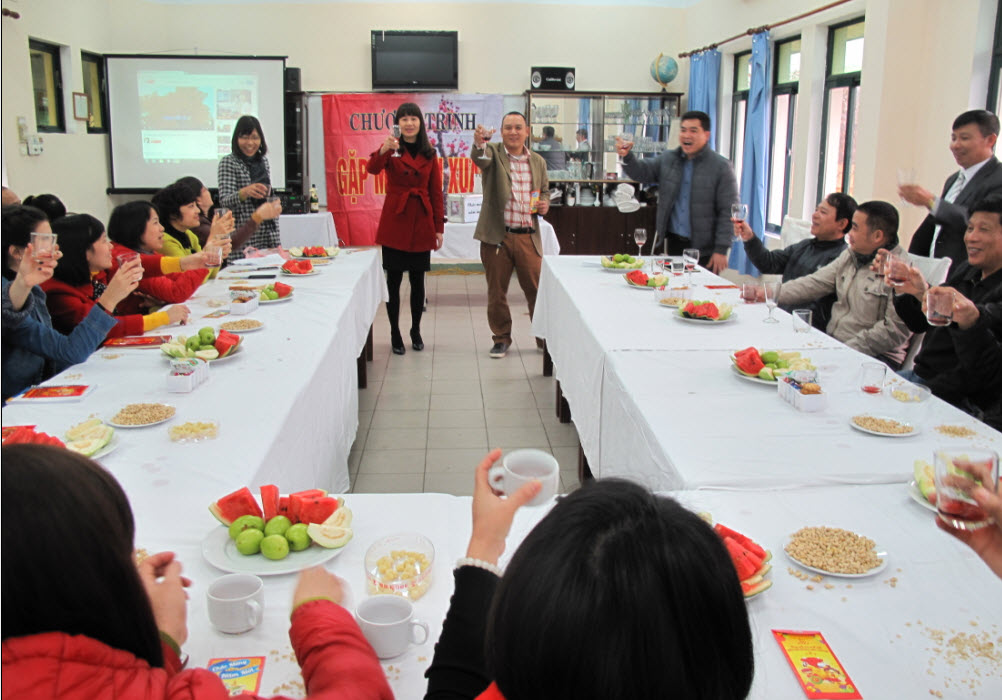 Cheers for Monkey Year 2016