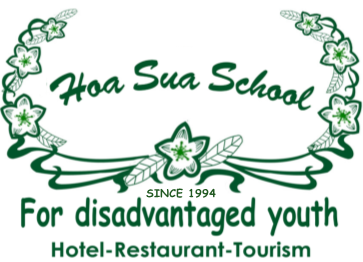 // thay = width tương ứng // thay = height tương ứng
Guest of samaritan's purse canada visit hoa sua school
In the morning 16, March, 2016, Hoa Sua School of Economic and Toursim was welcomed deligation of Samaritan's Purse Canada organization visited school.
Ms Le Thi Kim Phuong - Vice Rector and Mr Nguyen Ngoc Thanh was introduced for guest about embroidery class, pastry class and Asian cooking class. They have oppotuinities to taste Asian food and France bakery was made by Hoa Sua's student.
In the meeting at Tradition room, Ms Phuong was introduce about history of Hoa Sua and answer some question from guest of Samaritan's Purse Canada.
The visit was left deep impressive in guest of Samaritan's Purse organization. We hope that Hoa Sua school and Samaritan's Purse will develop more cooperate program in the future.