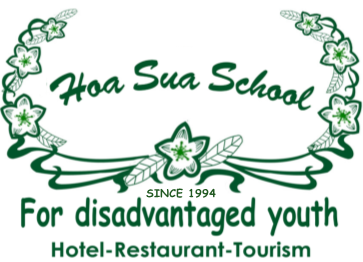 // thay = width tương ứng // thay = height tương ứng
Cuisine exchanges between hoa sua school and village de chefs
More than 20 chefs and pastry chefs from around the world will converge in Ha Noi in early November for four days to share their skills with fellow professionals, students and the public.
This is the third edition of the Village de Chefs, a non-profit association that gathers Francophone chefs and pastry chefs from around the world, following the success of the first in Paris in 2011 and the second in Florida in 2013.
The highlight of the event will be a gala dinner where each chef will present creations made using local ingredients from the region or country they come from.
Flavours and specialities from Viet Nam, Mexico, Hong Kong, Japan, Morocco, Indonesia, Belgium, France, Trinidad and Tobago, the US and Mauritius will be featured at the event.
According to Chef Didier Corlou, co-founder and current president of Village de Chefs, the association sets an objective for its members to share their culinary experiences from the land where they live and work. This can include culture, new products, unique ingredients and rare spices that influence their styles of French cuisine and inspire their creativity.
"These culinary skills and passion aren't only transmitted to each member of the association but also to the local younger generation in order to make them developed and alive forever," said Corlou, who has lived in Viet Nam for over 26 years.
To follow this principle, the chefs visited and cuisine exchanged with Hoa Sua Tourism School in Ha Noi to share their knowledge and experience with students in 10th, Novenber.
Students will also help the chefs prepare their dishes for the gala dinner in order to learn from their culinary passion and skills in the morning. The top student was chosen to attend the next Village de Chefs, expected to take place in Benelux in 2017. After hard work day, Chefs and student went to France Embassy to prepare for feast in the afternoon. Set to take place on November 10 in the gardens of the French Embassy in Ha Noi, the sit-down dinner is open to the public, with 250 tickets priced at VND700,000 to go on sale next week. Proceeds from ticket sales will go to the Hoa Sua Tourism School in Ha Noi.
Some picture at Hoa Sua school: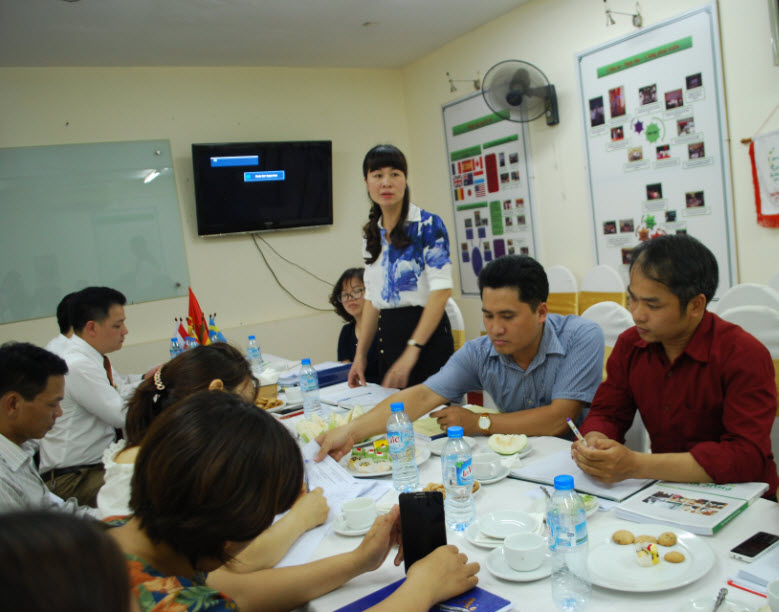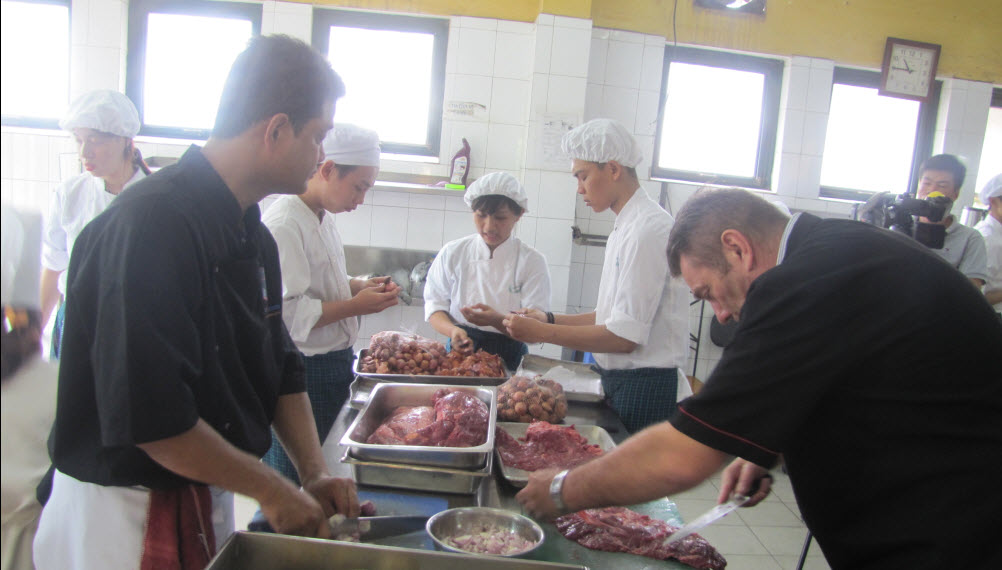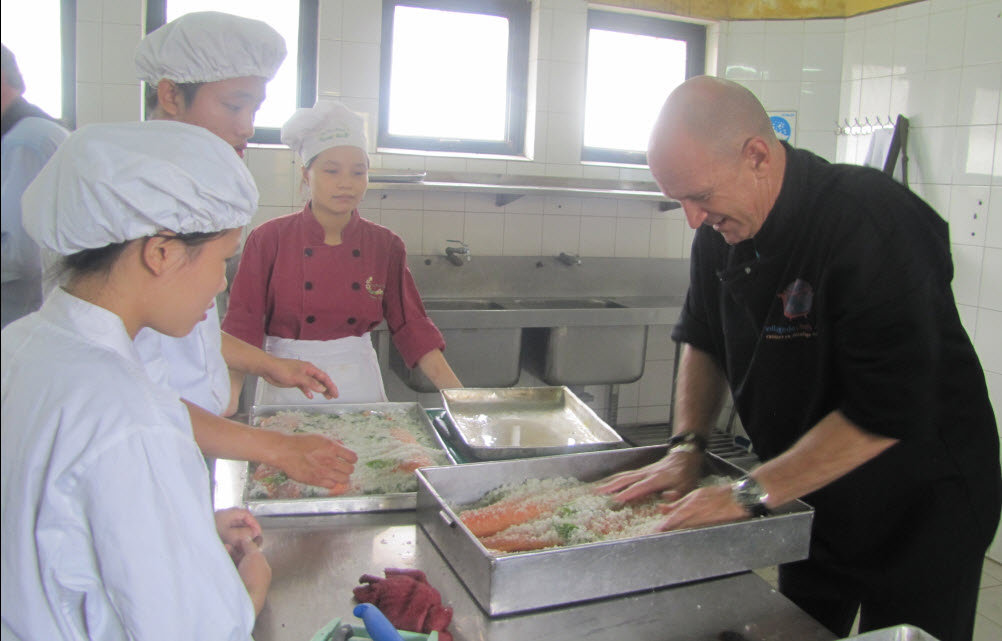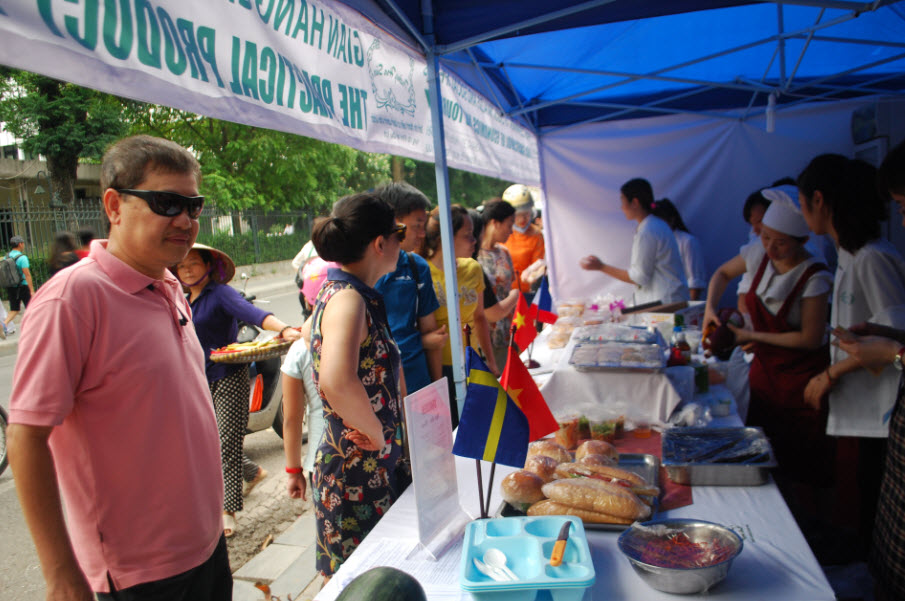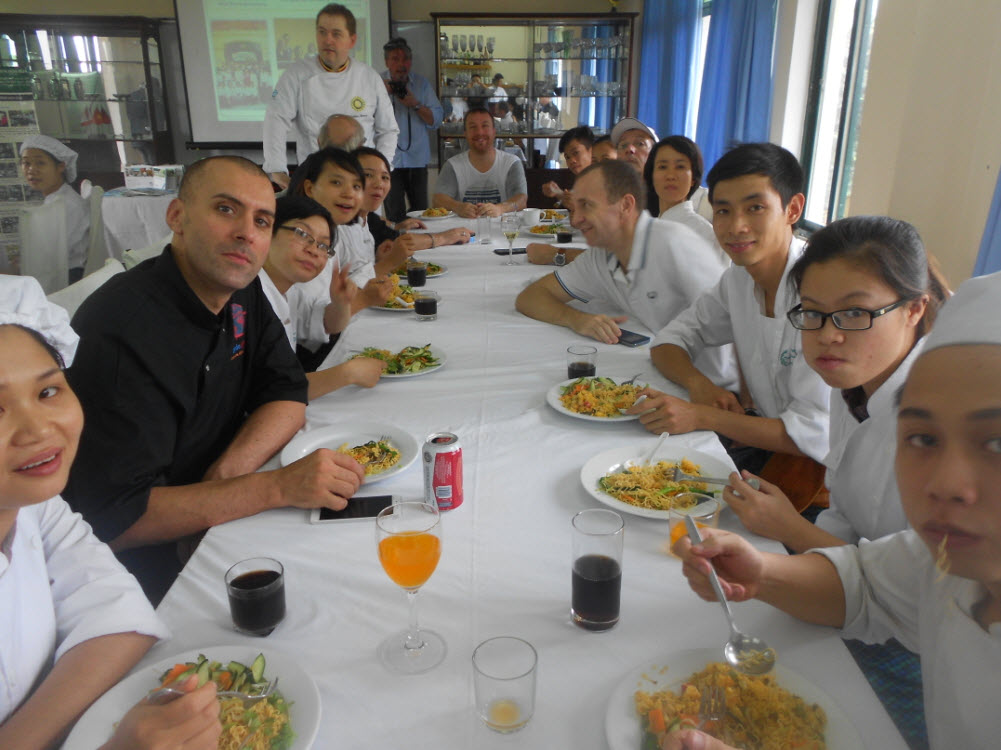 Some picture at France Embassy: