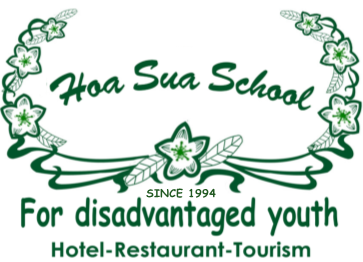 // thay = width tương ứng // thay = height tương ứng
Celebration of the 24th anniversary of the school and Teacher's day
On the morning of November 19, 2018, Hoa Sua School of Economics and Tourism solemnly celebrated the 24th anniversary of its establishment of the school and welcome Vietnam's teacher's day 20/11.
Attending the ceremony were the presence of the Board of Directors, the Board of Supervisors, the Founder and all staff, teachers, staff and students at the school.
The school was honored to welcome guests as the leaders of the People's Committee of Linh Nam ward, Hoang Mai District Police Headquarters, The Samaritan's Purse, Vimaflor Company, SJ organization, Green Dragon, SOS Youth Village Hanoi, representatives of the school's close partners such as Hilton Hotel, Sahul Hotel, An Thai Company, AVG Company, Noi Bai Food Company Limited, former teachers, and alumni of the school.
We would like to express our sincere thanks to all the delegates representing agencies, domestic and foreign partners, former teachers and former students who attended and enjoyed with us this celebration.