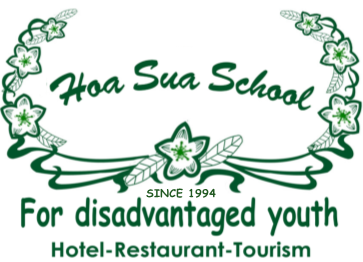 // thay = width tương ứng // thay = height tương ứng
I ALWAYS BELIEVE IN THE PATH I HAVE CHOSEN.
(H Extract: Interview with Nguyen Van Ngoc - Former student of Hoa Sua School, class CB7A2, Food Processing Engineering, the academic year 2015-2017)
H: Hello Ngoc! Could you introduce yourself a bit?
Đ: Hello! I'm Nguyen Van Ngoc - A former student of Hoa Sua School, class CB7A2, majoring in Food Processing Engineering.
H: How did you learn about the school's training program? And why did you choose to study the culinary arts?
Đ: I learned about Hoa Sua School through friends who introduced me to it in 2015. I have always loved and been passionate about culinary arts, but I hadn't found a suitable school. When my friends suggested studying at Hoa Sua School - a school well-known for producing excellent chefs - I decided to pursue that path.
H: How do you feel after two years of studying at the school?
Đ: The teachers are very dedicated. Not only are they knowledgeable in their field, but they also closely follow us during every class, providing guidance for us to improve our knowledge and skills step by step. I have learned a lot from them. Additionally, the school's training program is closely aligned with the practical aspects of the job, providing maximum opportunities for us to learn and intern to enhance our professional skills beyond the current standards. During my studies at the school, we had rare opportunities to interact, learn, and work with top chefs both within and outside the country. Without studying at Hoa Sua, I probably wouldn't have had such amazing experiences.
H: Can you share your professional journey since graduating?
Đ: After completing the training program at the school, I was introduced by Mr. Thanh - Director of the Admissions Center of the school - to do an internship at Flamingo Dai Lai Resort. During the internship, I applied the knowledge I learned at the school directly to practical work. I was highly appreciated for my skills and professional attitude. After graduation, the leadership of Flamingo Dai Lai Resort kept me as a full-time employee, starting with a salary of 5,500,000 VND per month.
H: Thank you for your sharing. I wish you good health and success in your career!
Please help me translate it into English.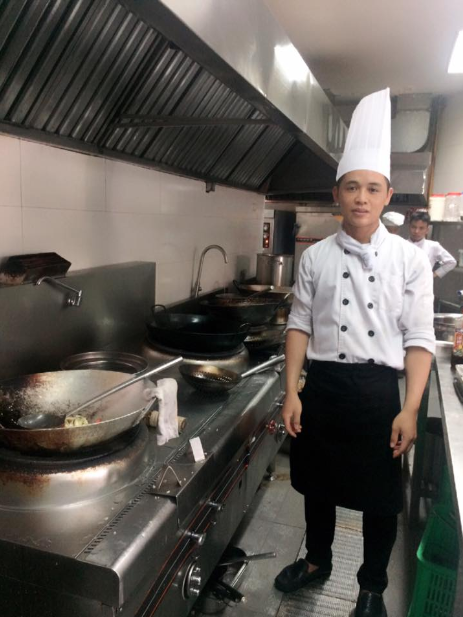 Nguyen Van Ngoc - Former Student of Hoa Sua CB7A2
Currently working at Flamingo Dai Lai Resort.