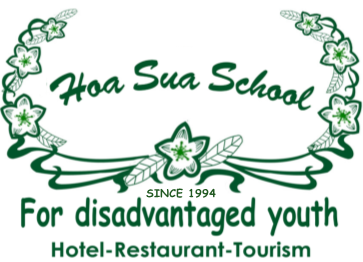 // thay = width tương ứng // thay = height tương ứng
Hoa Sua story 24
Story of Hoa Sua former student
Full name: Pham Trung Hieu
Class: Cooking Techniques CB10A3
Graduation: 2019
Current job: European Chef at Au La Tropica Restaurant 35 Le Van Thiem - Hanoi
Salary: 9,000,000 VND
Hieu is a student from Lao Cai - a remote mountainous province that has won the hearts of teachers and friends.
Attending the Intermediate Culinary Course at Hoa Sua, in addition to being trained in skills at the school's practical classes, Hieu also had the opportunity to rub shoulders when he was one of the representatives of Hoa Sua participating in the workshop. International Culinary Competitions. After graduating from school, he was highly appreciated by businesses for both my skills and working attitude.
Currently, he hold the position of European chef at Au La Tropica Restaurant after experiencing several positions at other Restaurants-Hotels.
Difficulties due to the Covid-19 epidemic have caused many Restaurants and Hotels to cut staff, Hoa Sua students still affirm their skills, trust and keep a stable job like Hieu is what makes them successful. teachers are very happy and proud.
I wish you a lot of health, good luck and more success in your career path.
For more information, please visit the website: hoasuaschool.edu.vn