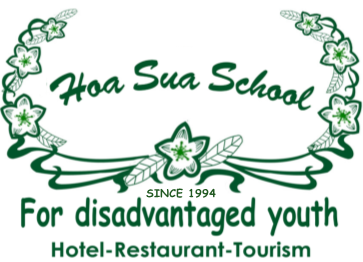 // thay = width tương ứng // thay = height tương ứng
Hoa Sua story 13
( Interview with Nguyen Hong Quang – Hoa Sua's student QT9A1 Restaurant management after he was completed graduated examination )
Q: Dear Quang, your graduated examination is good? How do you feel?
A : Thank you so much. Today I was finished my graduated exam so good. Both of my exam are theory and practice received good reviews from teacher. However I'm not satisfied with myself in dispensing beverages. The result was not perfect like something that I was learnt from teachers.
Q: I hope that you will have best result in graduated examination. Can you introduce about yourself?
A: My name is Nguyen Hong Quang – student of Hoa Sua school in Restaurant management (2014-2016)
Q: Why did you know about training program of Hoa Sua school? How did you feel in 2 years under roof of Hoa Sua?
A: I knew and followed restaurant management through introduce from my family. A few years ago, I was learnt about financial management. However, after 3 months in Hoa Sua, I realize that this is my favourite.
Q: Can you explain about your choice?
A: I feeling that all the knowledge that I learnt at Hoa Sua is very useful. It make me more dynamic. After few months, my class went to internship at Baguette & Chocolat Ha Noi – a restaurant of Hoa Sua school. I was communicated with foreign people and I believe that it help me improve vocabulary and skill in English. In addition that is workgroup skill and restaurant organization.
Q: I know that you have stable job. Who was introduce for you?
A: In the time of internship at Hoa Sua's restaurant, my brother was introduce to Sahul Hotel at 684 Minh Khai – Hai Ba Trưng – Ha Noi. Firstly, I just a staff in Bar department. However, Iam a supervisor now.
Q: In your position, what do you have to do everyday? How much is your current salary?
A: In my position, I have to control everything in restaurant. I need remind staff everytime they make a mistake. In addition, I take order from customer or teach for staff how to set up in restaurant... My salary is 6 milion VND per month and I'm really happy with my job – with every challenges I have to face day by day.
Q : Thanks for your sharing!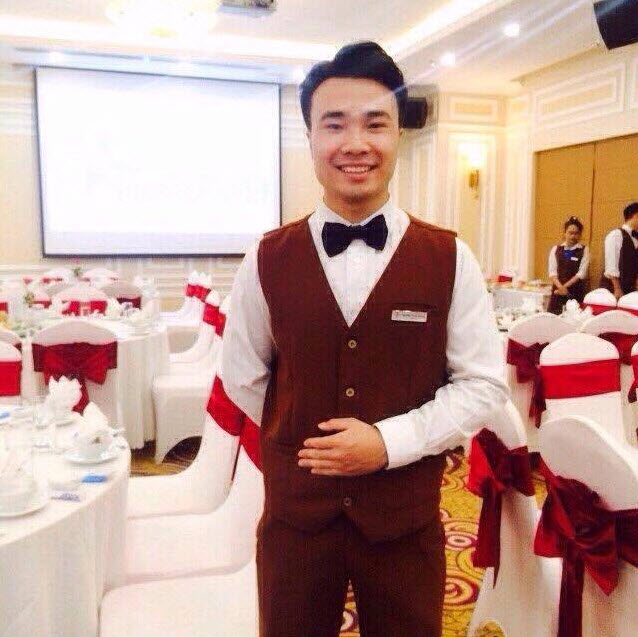 Nguyen Hong Quang - Supervisor at Sahul Hotel - 684 Minh Khai - Ha Noi