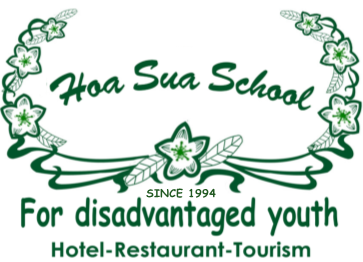 // thay = width tương ứng // thay = height tương ứng
Hoa Sua story 12
( Interview with Chang Thi La - Alumni of Hoa Sua school)
Q: Hello, can you introduce about your self?
A: Hi. My name is Chang Thi La. I'm H'Mong ethnic minority in Lao Cai province where Hoa Sua had free training program for disadvantages youth like me.
Q: Can you share something about your family and the time when you study at Hoa Sua?
A: My family have 5 peoples: my parent, my younger sisters and me. My family have hard life because our income come from agriculture. When I was a child I went to secondary school but after that I had to rest because my family so poor.
Q: Why did you know about Hoa Sua school? Did anyone introduce to you?
A: I knew school because my friend studied at school and shared to me. I also want to study then after I have good job, and I can help my family. I'm very lucky when participate in free training program at Hoa Sua school with free accommodation.
Q: Can you share about the time you study at school?
A: I really like study at school. Firstly I have new friend who come from SaPa. That is why I didn't fell lonely. More important that I could study that I like. In addition, it help me have good life in the future. Iam very gratitude Hoa Sua school because they help disadvantage youth such as me.
Q: When you graduate where do you work? Who introduce to you? Does your job good?
A: I was introduced by teacher Mai to work at Capella Hotel (42 Lo Su). After I graduated I work in here. Now my work is good. I will try to work and earning more money in the furture. Now my salary is 4 millions VND/month. I save money and give to my parents.
Q: Thanks for your sharing.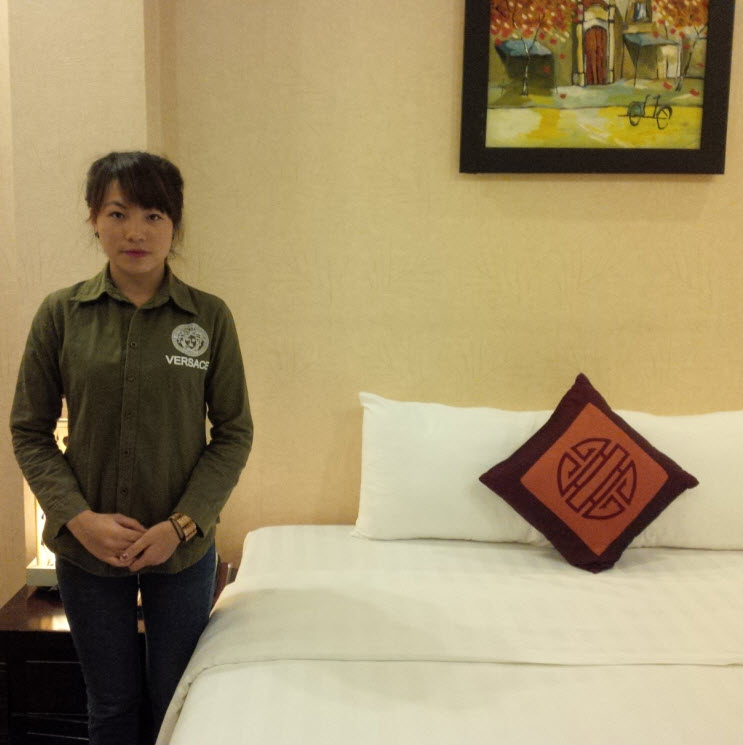 Chang Thi La in Capella Hotel