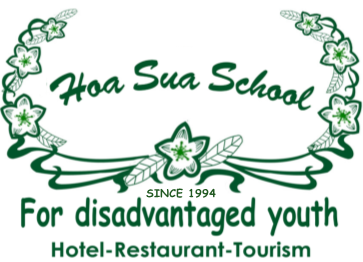 // thay = width tương ứng // thay = height tương ứng
Hoa Sua story 11
(Interview with Vi Thi Quynh Nga - Alumni of K19C Room Service class)
Q: Hello Nga, can you introduce about yourself?
A: My name is Vi Thi Quynh Nga. I was born in Thanh Hoa. Now I'm working at Capella Hotel.
Q: What school year did you learn at Hoa Sua? Why did you know about training program of Hoa Sua school?
A: When I was a student, I had a dream that I could go to university. But I was given advice about career in future from my parent. I had a question for myself that Can I live with knowledge which I learn at university? Nowadays many students graduate university but they can't find job. Someone unemployment. Then I decide that I will study apprentice. I known Hoa Sua through internet, a little from my friends.
Q: Can you share about the time you were studied at Hoa Sua school?
A: I studied Room Service class at K19C of Hoa Sua school and I graduated after 1 year. My class didn't have many students but we were very happy. Firstly, I didn't like job very much. However I was given advice from teacher and I realize that I loved this job.
Q: Can you explain more? Why did you choose this job?
A: I like the job because I think that this job is suitable with my character. Myself is very detail and careful in work. Many people think this job is easy and don't need effort to success. But I think different. This work require you must hard work and careful in job. And I want to complete this work with one hundred percent ability. I like tidy ,careful and clean in job. I fell happy when some customers used our service and pleased with service that they pay. Make room tidy is my first priority when I work. Everything I was learnt from Hoa Sua's teacher.
Q: Where have you worked after graduated? Who introduce to you?
A: Before work in Capelle Hotel, I had a little time to work at Maison hotel. During that time I have a lot of experiences in this job and complete myself. When I graduated, although Hoa Sua school introduce workplace to me but I also interview and apply for a job by myself. I want more confident and mature. Now, not only working in room service department, I'm working in reception. My salary nearly 5 million VND per month. I will try to become a leader with better salary in future.
Q: Thank you for sharing.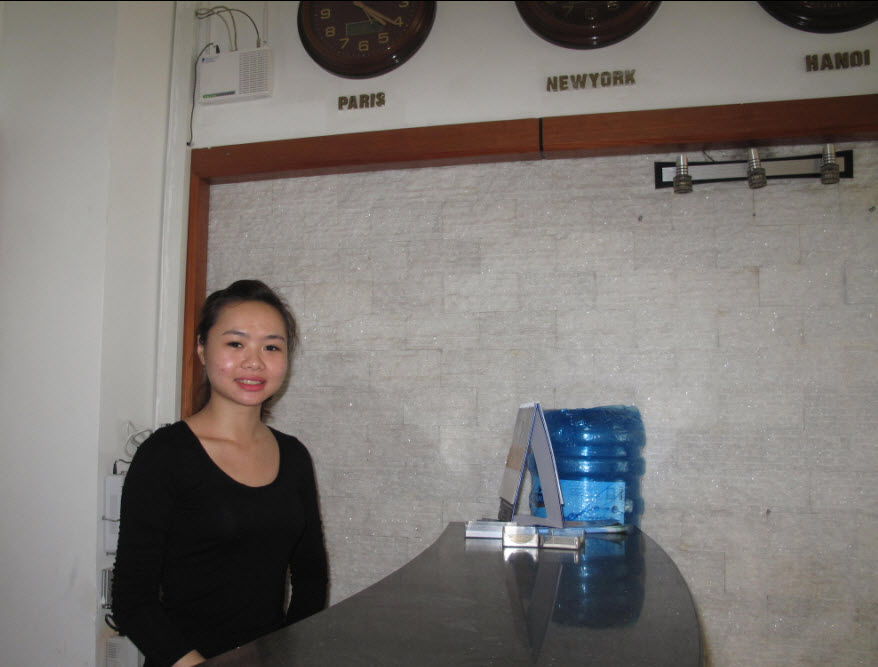 Vi Thi Quynh Nga in Reception Department of Capella Hotel