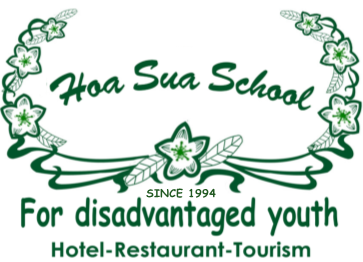 // thay = width tương ứng // thay = height tương ứng
Hoa Sua story 10
Ngo Van Huan was born in Ha Nam. He is alumni of CB3A2 cooking class in Hoa Sua school. He received knowledge and job skill from teacher of Hoa Sua who is very enthusiam, thoughful and devoted with student. Not only at school he was looking for part-time job to apply knowledge in real work. Huan registered to work at HighWay4 (Xuan Dieu - Tay Ho District) in first year at Hoa Sua school. Starting with cook helper position, Huân was accumulated experience and real knowledge at work place. After 7 months with effort, he became main chef in Asia kitchen area of HighWay4 restaurant and keep working in here for 4 years.
After graduated at Hoa Sua school with Excellent Degree Graduation, Huan still working for HighWay4 restaurant because he very devoted to HighWay4. In addition, Huan is working for other restaurant in Ha Noi. Two work place with difference in work environment but Huan always devote for job and do it with one-hundred percents ability. Although he just has a little time for rest but he never complain because he is doing a job that he loves. Every day, Huan wakes up early to go to work in HighWay4. After 2 hours in break time of lunch, he moves to next restaurant and keep working until 11p.m. With salary nearly 12 million VND per month, Huan made his dream come true.
Sharing about plan in future, Huan said that he is finding oppotunities to going abroad in Germany. He wants introduce traditional food and culture of Viet Nam with all the world. Hope that his dream come true in near future.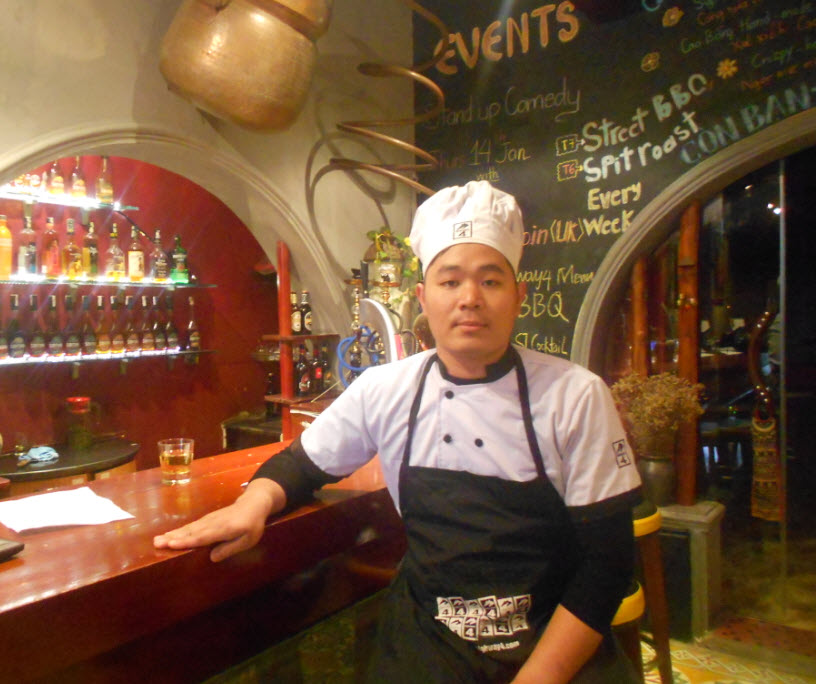 Ngo Van Huan in HighWay4 restaurant ( Xuan Dieu street - Tay Ho district )