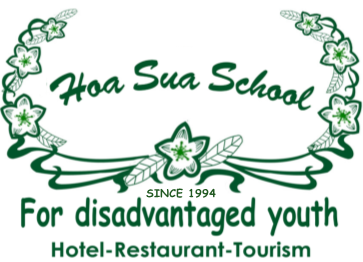 // thay = width tương ứng // thay = height tương ứng
Hoa Sua story 9
Pham Thi Huong Giang – alumni of K19D Bakery & Pastry class at Hoa Sua school of Economic & Tourism. Giang graduated in the end of 2015 with Credit Degree Graduation. She was very confident in her ability with knowledge and skill that she equiped from teacher of Hoa Sua school. The journey to become a baker of Giang has begun.
She was born in pure agriculture family of Ha Tinh province with parent and three younger brothers. After graduated secondary school, with dream out of poverty for family she decided learn vocational which help her has stable job in future with good income. That is why she registered to learn at Hoa Sua school. In many training fields of Hoa Sua, Giang chosen bakery & pastry class. She was spent passion and love for it from beginning.
After graduated, with knowledge and job skill that she was learnt at Hoa Sua, she worked in Funnny Cake - 202B Hue street with classmate. The journey to become a professional baker of Giang has begun. With salary nearly 4,5 million VND per month, she has stable job for future and pursue her dream. Said about plan in near future, Giang wants to create a kind of new cake of herself and improve skill.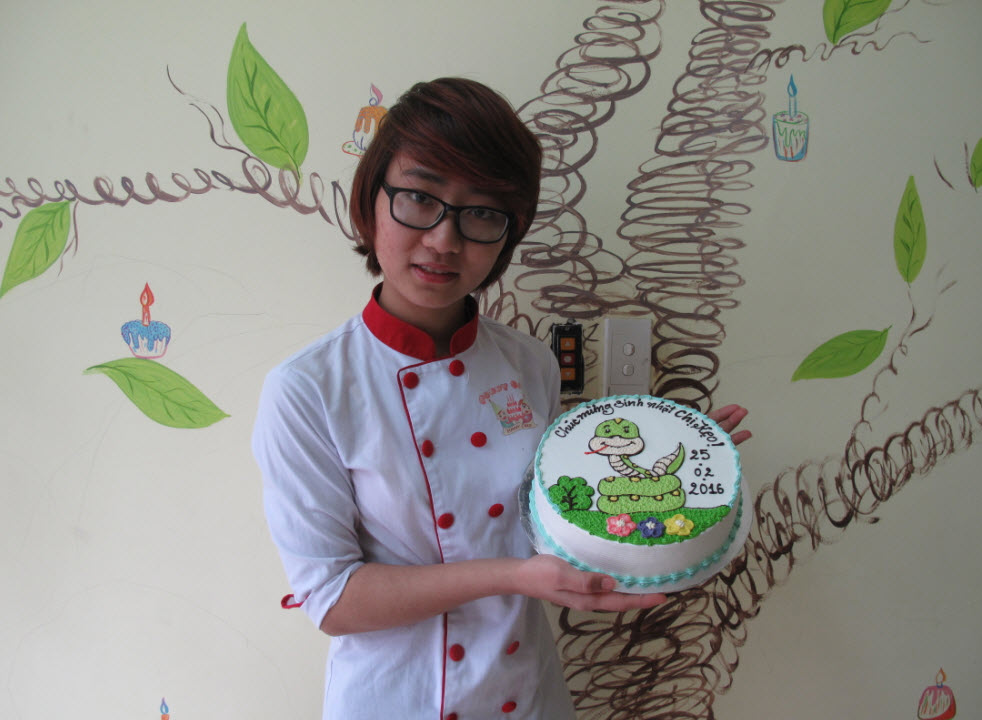 Pham Thi Huong Giang with product in Funny Cake - 202B Hue street