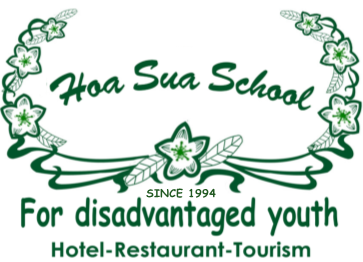 // thay = width tương ứng // thay = height tương ứng
Hoa Sua story 7
In the last day of 2015, Nghiem Xuan Son - alumni of K15C European cuisine class (2010-2011) spent a little time during the break to sharing about period when he learnt under roof of Hoa Sua school where Son believe that has change his life and make his dream come true.
Nghiem Xuan Son is alumni of K15C European cuisine class at Hoa Sua school. His family is very poor with so many brother and sister. That is why he always thinking about future with questions in his mind. How does he has a better life in future? How does he earn money to support for family? Finally, he had the opportunity when registered to learn European cooking class at Hoa Sua school with free training program.
He said that: "The period learnt at Hoa Sua is very special with myself. I have new friends with same passion. I always remember Ms. Thảo, Ms. Vân and Ms. Nga - my teacher. All of teacher gave me knowledge, experience and skill job. That is everything I need to make dream come true."
Nowadays, Nghiem Xuan Son became official staff of La Siesta Hotel (94 Ma May - Hoan Kiem - Ha Noi) with income nearly 6 milion VND per month. He can fend for his life and support for family. Working in European kitchen area of La Siesta Hotel, Nghiem Xuan Sơn is living with his passion and creating more dishes of VietNam and on the world.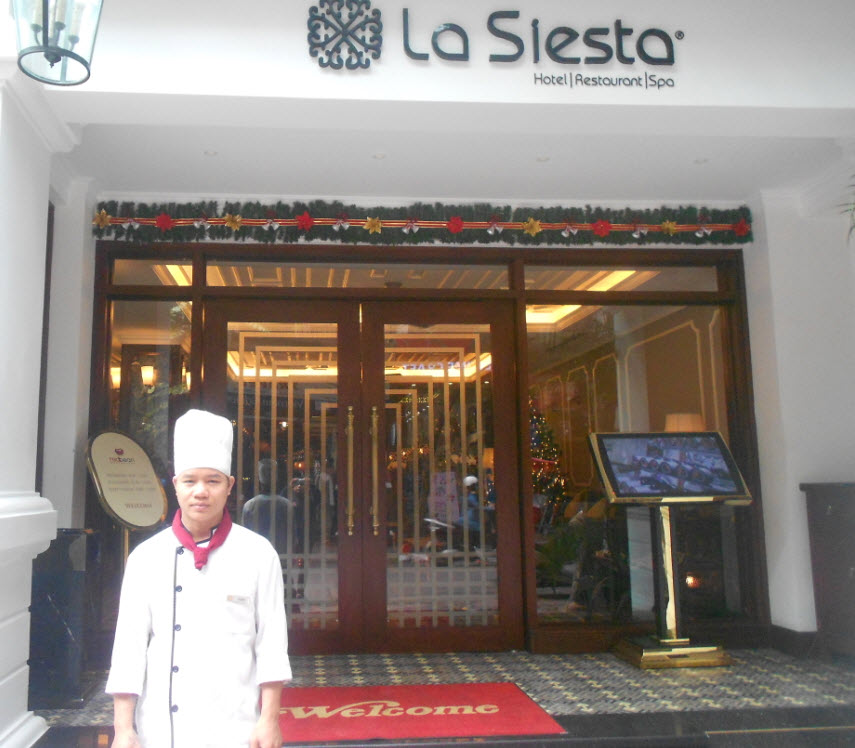 Nghiem Xuan Sơn at La Siesta Hotel (94 Ma May - Hoan Kiem - Ha Noi)