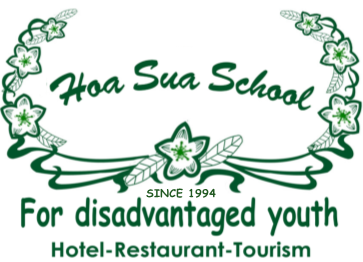 // thay = width tương ứng // thay = height tương ứng
Hoa Sua story 17
(Interview with Luu Trung Thanh - Alumni of QT5A2 Table Service class)
Q: Hello Thanh, can you introduce about yourself?
A: Hello, my name is Luu Trung Thanh. I was born in Lien Son village, Gia Vien town, Ninh Binh province. Now I'm working at Sapa Legend Hotel & Spa in Lao Cai.
Q: What school year did you learn at Hoa Sua? Why did you know about the training program of Hoa Sua school?
A: I was a student of QT5A2 Table service class in academic year 2012 - 2014. I actually never thought that I could develop in career to get such a good job as today on those first days studying at Hoa Sua School. For a long time, I'm so confused in choosing careers. By accident, I read information of Hoa Sua School on the internet. Immediately, I was impressed about this school and I decided to enroll the Restaurant Management major. My family has 3 brothers and we all studied at Hoa Sua school . My parents are both soldiers so we had got free-training at school. My family and I are so grateful for the opportunity which the schools gave for us to study to be successful today.
Q: Can you share me about the time during you studied at Hoa Sua school?
A: Well, It's definitely unforgettable time of my life. I lived in school's dormitory so my friends in school and I studied, played and ate together. It's really very joyful and happy. The Teachers and friends were very friendly and that made me feel like I was at my home. I have learned useful knowledge to be able to grow on the job to get a good position and be successful in the future.
Q: Where have you worked after graduated?
A: After graduated from Hoa Sua school in 2014, I did many different jobs and I got much knowledge and experience to complete myself. My first job was setting up for a number of restaurants in my hometown, Ninh Binh, including the famous 5 stars hotel, Meralda, in Gia Vien district. Then I set up and managed for Nhat Hang corporations at the Dai Lai Resort Paradise during 1 year. My second job was manager for Thung Nham bird park resort. I have received a job offer from VHG travel company and embarked on setting up and working in project Sapa Legend Hotel - 4 Star Resort in Lao Cai province. Currently, I am restaurant manager of Sapa Legend Hotel & Spa with a salary of 12 million / month. I always remember Hoa Sua School and look forward to returning to my second home on nearest occasion. Hoa Sua school is the foundation for the success I have today.
H: Thank you for sharing and best wishes for you.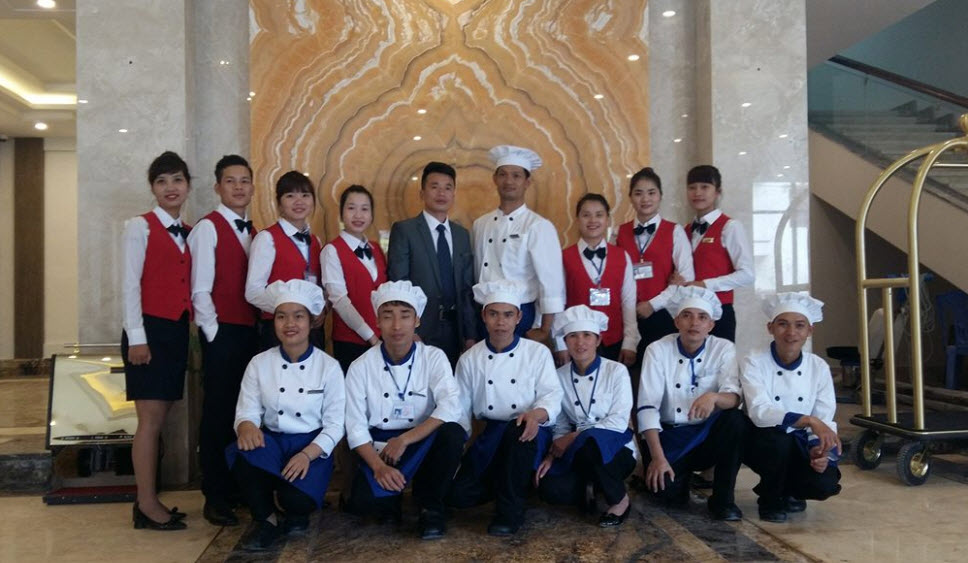 Luu Trung Thanh (Beside Chef in first row) - restaurant manager of Sapa Legend Hotel & Spa