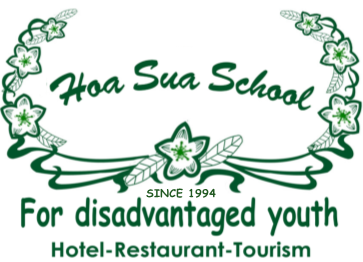 // thay = width tương ứng // thay = height tương ứng
Hoa Sua story 16
Hoa Sua School since come into operation has wing for so many dreams come true, to help the students get a solid foundation to step to success. The story of Chef Duy - Hoa Sua's alumni from the first course is a long journey with many ups and downs to achieve success today.
Luu Duc Duy is a Hoa Sua School's alumni who specialize in cooking technique course 12th (academic year 2000-2002). After graduating from high school, like many peers, Duy was so confused in choosing careers to study. Then he knew and started to love the culinary training program of Hoa Sua school through the suggestion of his best friend who was working at the school. From a boy who had no knowledge and passion for cuisine, after just a short time studying in school, Duy has realized his choice was justified when he became interested in the school enticing cuisine lessons. Despite the difficulties, struggled when the facilities of the school is not complete, under the dedication of teachers staff, Duy and his peers was receptive of the most knowledge and skills and graduated in 2002 with excellent degree.
14 years after graduation is a long time with volatile of him. He started following the dream journey to become a chef when worked for an Indian restaurant in more than 1 year. 2 years later, he had the opportunity to study and work in French in an Asian restaurant. Returning to Vietnam, Luu Duc Duy has 4 years working with Blur de Thuy Restaurant where he applied the knowledge and experience learning after two years in France into practice. After 1 year of employment at the Hotel de Opera Hanoi, he continued to have the opportunity to expand his knowledge with culinary experiences in Singapore. Through many workplace challenges of the profession with kitchen, Duy had accumulated for himself abundant amount of knowledge as well as valuable experience. In 2013, along with two French friends, Duy opened a restaurant name A la Folie at number No11B Truc Bach, Hanoi. The restaurant with European style and taste cuisine was born under numerous difficulties and challenges that he and his friends had to face. From staff recruitment, development of restaurant until pressure from monthly revenue, Chef Duy was directly tackled with relentless effort. Both directly created elegant cuisines serving diners and solved every issue of Restaurant, treadmill work seemed never stop to Chef Duy.
Up to now, A la Folie Restaurant became familiar location of visitors in both domestic and international to enjoy European cuisine with the scenic vistas of Truc Bach Lake. With great love for cuisine, Chef Duy lives with his passion as well as supports for Hoa Sua graduated students with the opportunity to work at his restaurant. Wish he would always success on his career!!!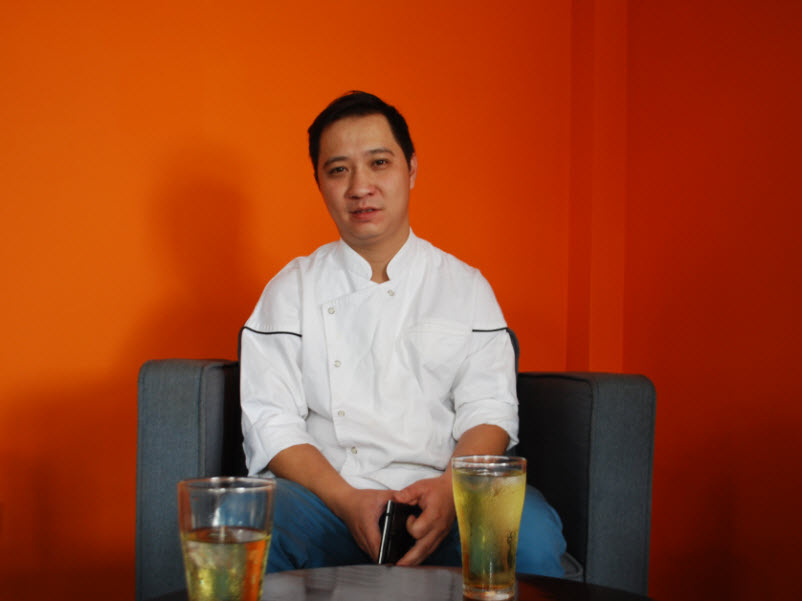 Luu Duc Duy - Co-Founder and Chef at A la Folie - 11B Truc Bach