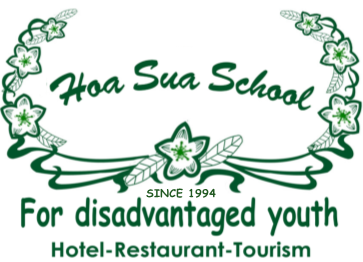 // thay = width tương ứng // thay = height tương ứng
Hoa Sua story 15
(Interview with Nguyen Trung Hieu - Alumni of QT5A2 Table Service class, academic year 2010-2012)
Q: Hello Hieu, can you introduce about yourself?
A: Hello, my name isNguyen Trung Hieu - Alumni of QT5A2 Table Service class, academic year 2010-2012). Now I work in Bar of A la Folie restaurant at No 11B, Truc Bach , Ha Noi.
Q: Can you share me the reason why you studied at Hoa Sua school?
A: In 2010, after graduating from high school, thanks to the advice of a Alumni of Hoa Sua School, I decided to apply for Restaurant Management. He also studied at the restaurant and told me a lot of interesting things while sticking to this profession. Meanwhile I myself also understood that I should choose a future profession to find a job easily. I think that's the main reason why I choose to study at Hoa Sua School. And so far I'm very pleased with my decision six years ago.
Q: During 2 years studying there, what things make you remember the most about Hoa Sua school?
A: Actually, I did love this profession and determined to stick with it long after only a few months at the school. I found that the knowledge and skills of the profession is very suitable for me. Every day in school was fulfilled with joy and useful new knowledge. Moreover, teachers were also very passionate and enthusiastic in every lecture. It made my classmates and I feel comfortable and more confident with our choices because I knew that we were getting all the best knowledge from teacher staff. Our class was not too crowded but very united and we helped each other in learning. Currently, most of us have had a very stable job, stick with craft and always help each other in life as well as in job
Q: It has been four years of graduation, can tell me about your work process?
A: After graduating in 2012, I had two and a half years working at 88 Lounge restaurant at 88 Xuan Dieu - Tay Ho district. Then I worked at The Republic Bar - 7A Guang'an - Tay Ho district for 3 months. I worked at the Sports Bar on Ba Trieu 6 months. Right here, I met Luu Duc Duy, Alumni of Hoa Sua, is chef and co-owner of A la folie restaurant . After talking with Duy, I have decided to go to work at A la Folie and stick with this place until now.
Q: Do you feel about your current job? What about your salary?
A: I'm very happy to be working at the A la Folie. There are many Hoa Sua Alumnus and I get much experience and help from them. I always felt the familiar as at Hoa Sua School. Not only specializes in the table, bar, I also are learning more about European cuisine. Chef Duy's dishes are very chic, beautiful and get satisfaction from the foreign guests. My goal in the near future is to learn more about European cuisine teaching by Chef Duy. Currently I am getting salary approximately 8 billion VND / month at A la Folie and I really want to stick with the restaurant longer.
Q: Thank you for sharing.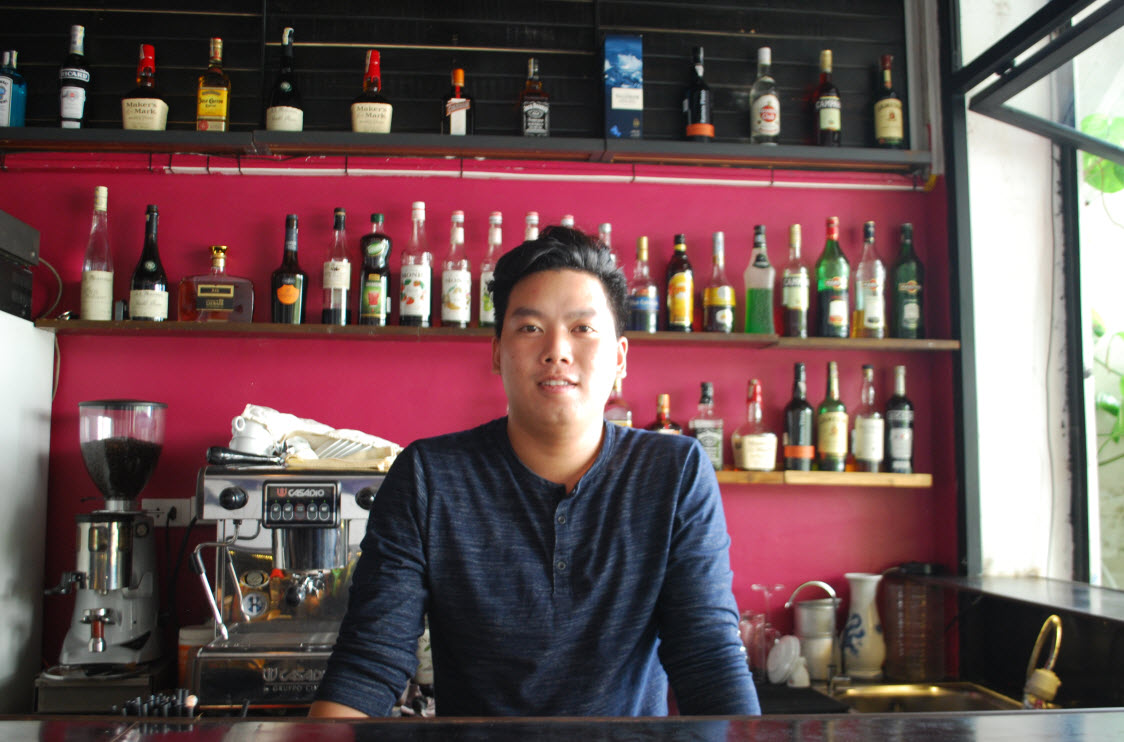 Nguyen Trung Hieu - Bartender at A la Folie restaurant