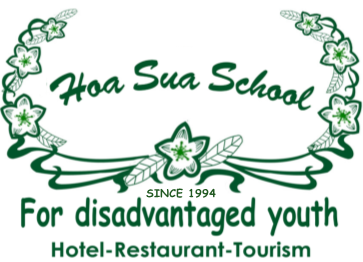 // thay = width tương ứng // thay = height tương ứng
EXTRAORDINARY RESILIENCE AND OPTIMISTIC SPIRIT OF YOUNG MAN PHAN A ĐÚM
Born and raised in a large family in a poor district of Lai Chau province, Đúm, despite having physical disabilities, is a remarkably resilient and optimistic young man.
In 2009, Đúm was brought to Hanoi by his relatives and enrolled in vocational training at Hoa Sữa. He joined the Sewing class, a special class at Hoa Sữa specifically designed for individuals with mild physical disabilities, where he received 100% support from the school, including tuition fees and accommodations.
In 2010, he graduated from school, and his teacher, Ms. Thanh Hà, introduced him to work at Giáng Tailoring. After a few challenging years, Đúm became a skilled tailor, and he transitioned to work at Xuân Fashion House, where the managers greatly trusted and admired him for his diligence, honesty, and eagerness to learn.
Last year, Đúm returned to his hometown and built a better and more spacious house for his parents. He has now become the main breadwinner of the family, and he takes pride in being able to financially support his parents throughout the year with his monthly income.
Wishing Đúm even greater success on the career path he has chosen. Hoa Sữa is immensely proud of him!
Every entrepreneurial story at Hoa Sữa is like a painting that makes life more beautiful.
Phan A Đúm - Lai Chau - Former student of May Class (Academic year: 2009 - 2010) Currently working as a Tailor at Mode Xuân.
Address: 176 Trieu Viet Vuong, Hai Ba Trung, Hanoi Current salary: ~20,000,000 VND.