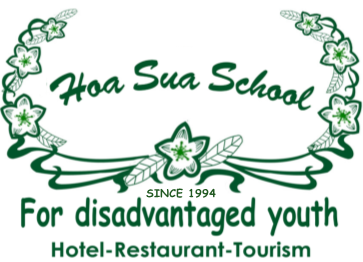 // thay = width tương ứng // thay = height tương ứng
CHOOSING A CAREER THAT SUITS ONESELF IS NEVER TOO LATE
It is never too late to choose a career that is suitable for oneself, and it will bring not only success but also happiness and fulfillment when living and working with passion.
Nguyen Huu Hoang truly found success and happiness after his third career change, and as he shared, "This is the right decision in my life."
Tourism was the first profession that Hoang chose and pursued two years after graduating from university. However, the frequent travel made Hoang reconsider, and he decided to switch to studying culinary arts at Hoa Sua School to have a more stable and family-oriented lifestyle. Close to completing his culinary training, it seemed that this was not the choice that made Hoang want to go all the way, so he stopped pursuing his dream of becoming a chef.
After some time, Hoang returned to Hoa Sua School to study Hospitality Management, now called Restaurant-Hotel Operations. Hoang was truly happy because no matter which profession he chose, he always considered Hoa Sua as the place that gave him wings.
Leveraging his strengths and skills in restaurant management, Hoang achieved consecutive success in his profession. From being a frontline staff member after graduation at La Cheminee Restaurant and The Gourmet Coner Restaurant, Hoang is now a talented Restaurant Supervisor, maturely managing a team of over 20 employees and receiving high praise from customers, superiors, and colleagues.
Wishing you even more success on the career path you have chosen. Hoa Sua is very proud of you!!!
Every entrepreneurship story at Hoa Sua School is a painting that makes life more beautiful.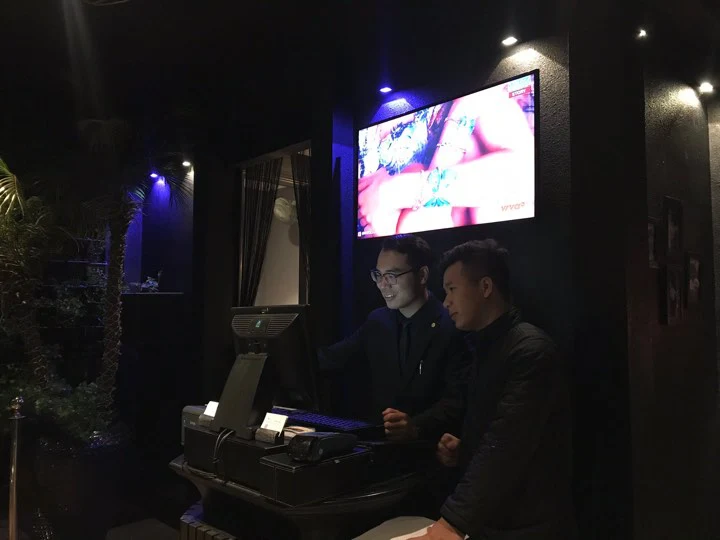 Nguyen Huu Hoang - Hanoi - Former student of Restaurant-Hotel Operations QT8A1 Currently holding the position: Restaurant Supervisor Address: Red Bean Cau Go Restaurant - La Siesta Premium Cau Go Hotel - 1B Cau Go Street - Hanoi Current salary range: 10,000,000 VND - 12,000,000 VND per month